"Elm and Rye's supplements are the closest to superhuman you can get."
Discover Magazine
Science Publication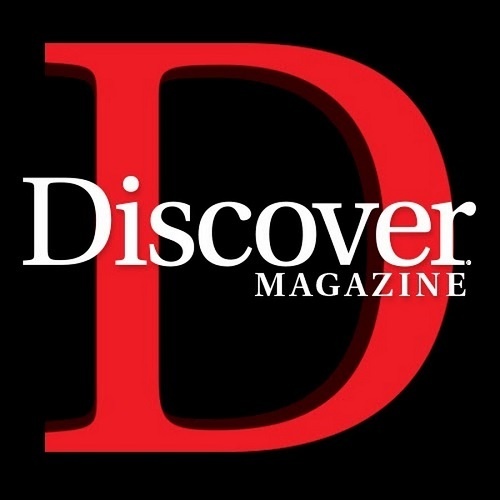 Boost Cognitive Functions
Proprietary Blend
Our proprietary blend can help improve cognitive function and concentration. It may be beneficial for people looking to increase alertness, productivity, and focus.
Boost Cognitive Functions
Nootropics or smart drugs are well-known compounds or supplements that enhance the cognitive performance. They work by increasing the mental function such as memory, creativity, motivation, and attention. The influence of nootropic in the brain has been studied widely. These affects the brain performances through number of mechanisms or pathways. Click here to learn more.
Increase Energy + Focus
Our proprietary blend gives you more access to several chemicals (neurotransmitters) in your brain such as acetylcholine, which helps with short-term memory and learning while boosting your energy and stamina levels at the same time.
"Several studies have emerged suggesting that nootropics, including many of the ingredients in Elm & Rye's supplement, can have positive effects on cognition, particularly related to productivity, memory, focus, and attention span."
Ingredients
Pure ingredients.
Sustainably sourced.
Vitamin B3, Vitamin B6

Vitamin B3 as Niacin (30.00mg), Vitamin B6 as Pyridoxine HCI (5.00mg).

Caffeine Anhydrous (268.00mg)

Caffeine anhydrous is formed by filtering out water and other chemical components from the plants that contain caffeine. This dehydration process means caffeine anhydrous is more concentrated and, therefore, more potent than regular caffeine.

Gamma-Aminobutyric

Gamma aminobutyric acid is a naturally occurring amino acid whose job is to work as a neurotransmitter in the brain. A neurotransmitters job is to act as a messenger, which helps connect everything together in your brain. When the gamma aminobutyric acid attaches to a protein in your brain it produces a calming effect.

Bacopa Monnieri Extract

Bacopa monnieri is a herb native to the wetlands of southern and Eastern India, Australia, Europe, Africa, Asia, and North and South America.

Alpha GPC

L-Alpha glycerylphosphorylcholine (alpha-GPC) is a natural choline compound found in the brain. Alpha-GPC rapidly delivers choline to the brain across the blood–brain barrier and is a biosynthetic precursor of acetylcholine.

L-Theanine

L-theanine is an amino acid found primarily in green and black tea and some mushrooms.

Phosphatidylserine extract

Phosphatidylserine is an important chemical with widespread functions in the body. It is part of the cell structure and is key in the maintenance of cellular function, especially in the brain.

L-Tyrosine

L-tyrosine is one form of the amino acid tyrosine. It is a non-essential amino acid, meaning that you don't have to get it from food. The body manufactures it.

Hyperzine-A 1%

Huperzine A increases levels of a chemical called acetylcholine. This seems to help in diseases that interfere with memory and thinking (dementia), and in the muscle disease, myasthenia gravis.

Magnesium Stearate, Silicon Dioxide

Magnesium stearate and silicon dioxide is an additive that's used in our capsules. It prevents the individual ingredients in a capsule from sticking to each other and it helps improve the consistency and quality control of our capsules.
Not all nootropics are created equal. Not all nootropics are created equal. Not all nootropics are created equal. Not all nootropics are created equal.
Pure Quality. Lab Tested.
Third Party Lab Tests
Not all supplements are created equal. We regularly send our supplements to third party labs to analyze and test. Then we post the results here for full transparency.
Pure & High Quality
We only use pure and high quality ingredients in all of our supplements. No extra additives, no fillers, no BS. These ingredients combine and results in a premium formula and approach to your daily lifestyle.
No Refrigeration Required
Our supplements have been designed to withstand and survive. You may store at room temperature.
Supplements
delivered, monthly.
Easily modify your subscription at anytime. You can skip, cancel, lengthen, and shorten your subscription at your leisure.
Subscribe & Save 20%
Delivered at your speed.
Set your own delivery frequency. We can deliver once a month, multiple times a month, skip months, and more.
Save 20% Off Retail
Subscribers save 20% off all products. We also offer bonuses for long term subscribers!
FAQ
How do I take nootropics?

Adults may take 2 tablets per serving

As with any dietary supplement, consult your physician before use if you are pregnant, nursing, have or suspect a medical condition, or are taking any medications.

Can I take my nootropics with my medicine or other supplements?

Our supplements are generally safe to take with other medicines or supplements, though we encourage you to double check with your physician before adding our product to your daily routine.

Do you ship internationally?

Yes we ship internationally. To find out if we ship to your country, start the checkout process and enter your address.